About Us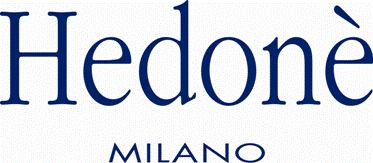 Hedonè was founded in 2002 when Mario Alvano, with his 30 years of experience, decided to start a new adventure, choosing the name HEDONE' (derived from old Greek) for its meaning of ''pleasure''.
It's the pleasure of creating, the pleasure of hand-made work, the pleasure to propose classical and casual fashionable models.
The Company is specialized in manufacturing articles of precious skins and leathers selected among the highest quality.
Hedonè Collections are well appreciated into the middle-high standard of the market. Their success surely depends on the high quality of the hand-made products and on their creation under the best tradition and culture signs which distinguish the real Made in Italy.
Hedonè staff is always ready to get into new projects and to meet requests from outside, too. The collaborations with worldwide famous Brands grow Hedonè's experiences and draw new inspirations giving today to the Company the ability to meet both Italian and International markets demand.
Fashion articles and styles arise from the creative imagination and wide fantasy of Hedonè founder whose aim is to satisfy all the market's needs: through classic and modern and sportive lines...
...with pleasure